'A glam short-hop' Gran Meliá Palacio de Isora, Tenerife
Forget any preconceived ideas you may have about teneriFe – when you're greeted by smart doormen at the Gran Meliá, you'll discover there's a whole other (more glamorous) side to this island. Honeymooners should opt for the hotel's Red Level service, which comes with a giddy list of fabulous add-ons that you won't want to miss out on.
Map of Tenerife
Travel to Tenerife – Map of Tenerife Photo Gallery

Tis starts with your own dedicated check-in area, where you'll bypass any long queues at reception (with a glass of ice-cold fzz in hand), and includes your own butler, who will be able to book restaurants, spa visits or sports activities – you'll get priority booking, too. It also gives you access to the adults-only Red Level pool and lounge, where free cocktails are served every evening between 6pm and 7pm. Here, it's an oasis of calm – service is attentive (someone will helpfully clean your sunglasses or bring you a fresh fruit skewer without being asked).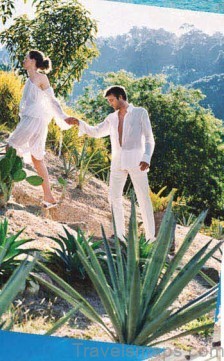 For the full-on honeymoon treatment, book one of the resort's six luxurious villas, each of which sit within this exclusive area. All are beautifully furnished with a giant bathroom and a 'mini' bar of full-sized bottles of your favourite tipples. Outside, you have your own generously sized garden and pool, plus a gorgeously designed dining area where your butler can set up a cosy meal for two at the click of a fnger. Getting active is easy here – there's an almost overwhelming range of things to try and do, from Pilates, personal training sessions, Zumba, spinning, sunset yoga or a trip to the 2,000 sq m YHI Spa, through to the more unusual hula-hoop classes.
You're also spoilt when it comes to pools – there are four for adults, two for children, and even one for babies. In fact, choice is something this resort excels at and you'll feel the beneft of that at mealtimes. Take your pick from seven restaurants and eight bars; Club Ocean (which overlooks the ocean and the nearby picturesque island of La Gomera) is great for relaxed pizza, pasta, crisp salads and fresh seafood.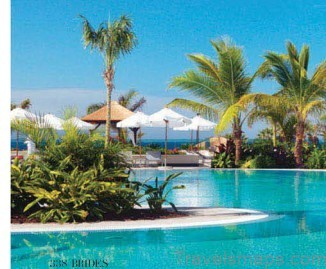 And at breakfast, there are 30 diferent food stations to work your way through – the freshly baked pancakes with chocolate sauce are a frm favourite among guests. Admittedly, Gran Meliá is big (it has 609 rooms), but don't let that put you of.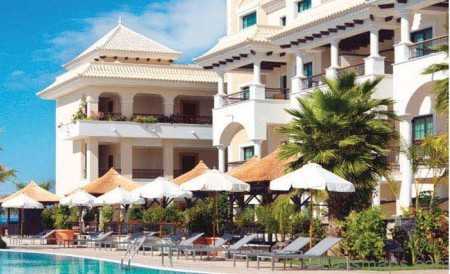 It's been built out rather than up and, as a result, never feels busy. Tere is always a romantic corner to escape to – keep an eye out for the giant enclosed wicker pods in the Club Ocean chill-out bar – which is what honeymooning is all about, right? A double room costs from £160 a night (melia.com). Monarch (monarch.co.uk) fights start at £37.99, one way.