Do you have a trip planned to Gambia in the near future? Check out this article for some important information about getting there and what you can expect when you arrive.
Map of Gambia
Gambia is a small country located in West Africa. The country has an area of just over 1,000 square kilometers and a population of just over 1.5 million people. The majority of the population lives in the coastal regions. Gambia is bordered by Senegal to the north, Mali to the east, Guinea to the south, and The Gambia River separates it from The Republic of the Congo to the west.
The Gambia is a poor country with a low GDP per capita. However, the country has some beautiful beaches and lush rainforest regions. There are also a number of interesting historical sites in the country. The most popular tourist destinations in Gambia include Serekunda National Park, Kairaba Beach, and Foni Hills National Park.
Gambia Travel Guide for Tourists: Map of Gambia Photo Gallery
Introduction
If you're looking for a hassle-free travel experience in Gambia, consider following our advice. Our map of Gambian borders will help you plan your trip with ease, and we've included plenty of information on the country's attractions so you can make the most of your time there.
Gambia is an isolated country located in West Africa. The Gambian coastline stretches for more than 1,000 miles and includes some of the world's most beautiful beaches. The country is also known for its crystal clear water, lush rain forests, and towering Mt. Abu Janjira.
Gambia is a constitutional republic with a population of just over 1 million people. The official language is English, but the locals also speak a variety of lingua francas including Serer, Fulani, and Bambara.
The currency in Gambia is the dalasi (D). Credit cards are not widely accepted, but ATMs are widespread. Most hotels and tourist attractions accept major credit cards. You'll need to bring your passport when travelling to Gambia.
We hope that this guide has helped you plan your perfect trip to Gambia!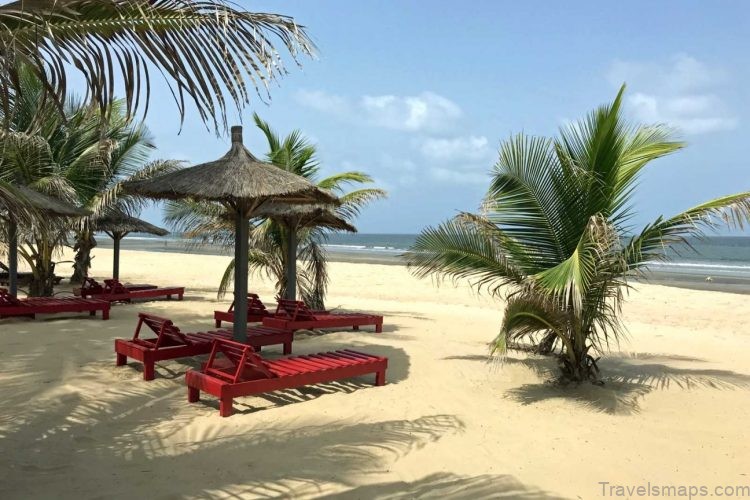 Where to go in Gambia
The Gambia is a small country with lots to see and do. Here are some of the highlights:
-Visit the Banjul Zoo, home to a variety of animals from all over the world.
-Take a trip to Foni Island, known for its crystal clear water and lush green tropical rainforest.
-Visit The Gambia River Cruise for a relaxing cruise down the river.
-Visit Banjul City, Gambia's bustling capital and home to interesting architecture and shops.
-Walk around The Gambia Cultural Village, which features traditional homes, churches and marketplaces.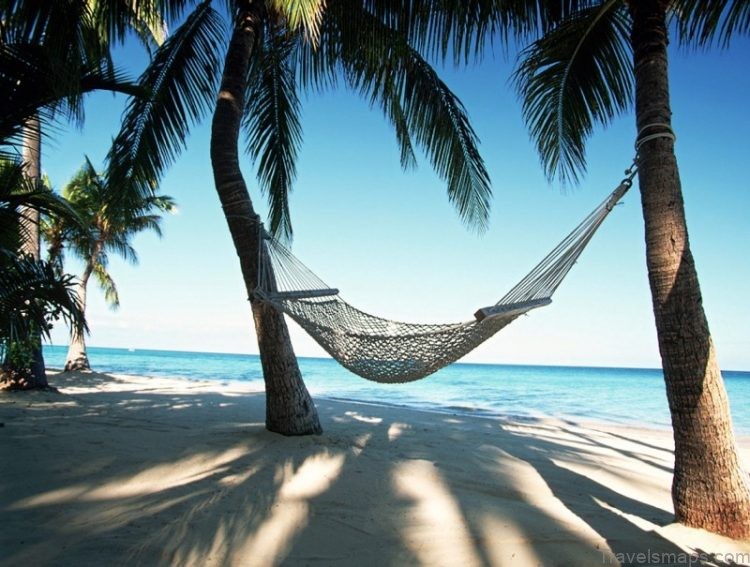 Where not to go in Gambia
Gambia is one of the most popular tourist destinations in the African continent. It offers an excellent mix of natural beauty and cultural heritage. However, it is important to remember that not all parts of the country are safe for tourists. The following are some places not to visit:
The Banjul region – This is the most developed and populated area in Gambia and it is also where most tourists stay. However, there have been reports of crime and robbery occurring here, so it is best to stay away from this area if possible.
The Upper River Region – This is a dangerous area due to the presence of bandits and rebel groups.
The Farafenni District – This district is located in the far north-west of Gambia and it is very isolated from the rest of the country. It is not recommended for tourists to visit as there are no services available here and it can be difficult to get around.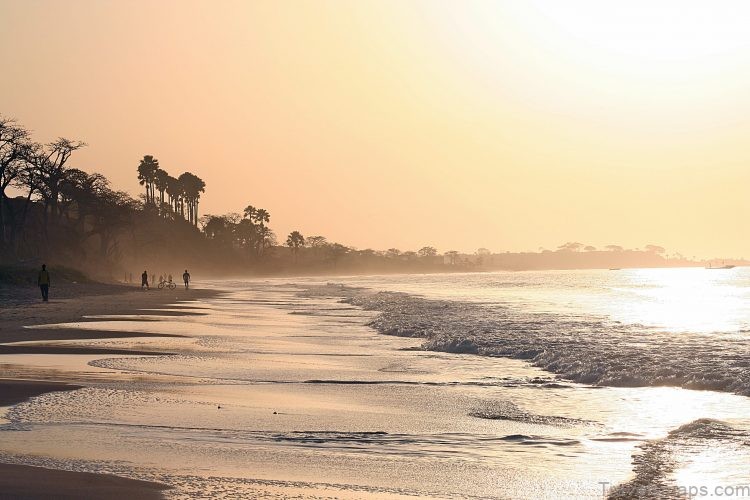 Things to do in Gambia
If you're looking for a relaxing getaway, Gambia is an excellent choice. Located on the Gulf of Guinea and bordered by Senegal to the north and The Gambia to the south, this tiny country offers plenty to do and see. Here are just a few of the highlights:
-Take a tour of the spice plantations in Banjul or Serekunda.
-Visit the picturesque fishing villages along the Gambian coast.
-Explore historic villages such as Brikama or Niumi.
-Marvel at the pink flamingoes of Bakau National Park.
-Enjoy a game of cricket or football at one of the local stadiums.
…and so much more!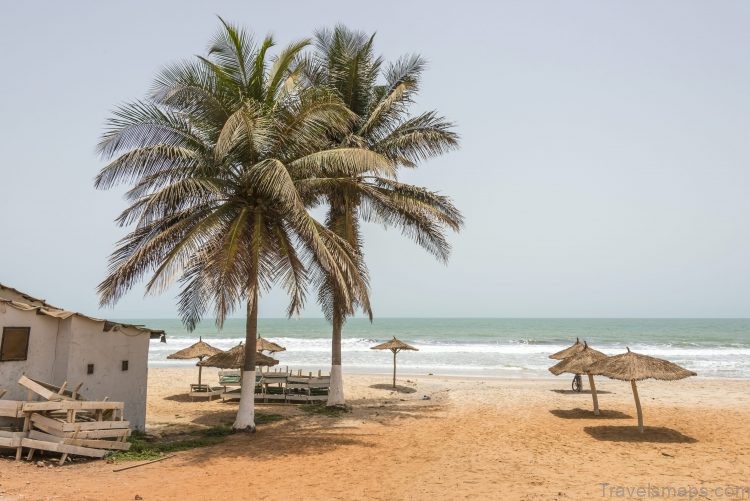 Things not to do in Gambia
If you're thinking of visiting the Gambia, it's important to keep in mind some of the things not to do. Here are a few tips:
-Don't hike in the Virunga National Park – there have been reports of tourists getting lost and dying in the park due to treacherous trails and steep cliffs.
-Don't drive without a guide – even if you think you know where you're going, Gambian roads can be dangerous and unpredictable.
-Stay away from the beaches on Gambia's Atlantic coast – there have been reports of tourists getting robbed or assaulted while swimming or sunbathing.
-Don't drink water from any source other than a sealed container – water can be contaminated with parasites, making it unsafe to drink.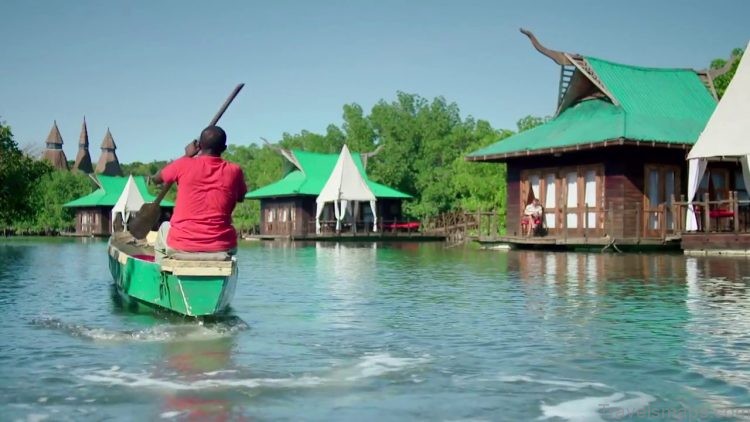 Safety concerns for tourists
A recent analysis of travel advisories by the US Department of State notes that the most dangerous countries in the world for tourists are all in Africa. Although Gambia is not one of the ten most dangerous countries, there are still some safety concerns to be aware of when visiting this country.
Most violence and crime against tourists occurs in tourist areas such as resorts, casinos and other popular tourist destinations. While petty theft does occur throughout the country, it is not common and generally not violent. The main concern for tourists is armed robbery. Although robbery rates are much lower in Gambia than in many other regions of Africa, remember to always keep your money and passport safe, especially if you are travelling during peak season (January-March) or on holiday weekends.
Overall, however, travellers should feel relatively safe travelling in Gambia overall. However, visitors should take caution when travelling to rural areas as well as during the night.