She says: 'We knew we wanted a red and black colour palette, but it wasn't until we saw a circus poster that we decided on our theme.
It was difcult pitching it to our families – but they soon got into the spirit afer we showed them a moodboard of our vision.

Plan the Perfect Wedding Photo Gallery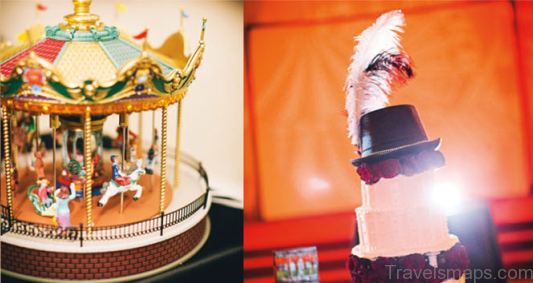 We collected circus-style decor details from secondhand shops – including a stufed elephant and a toy carousel – to put on our gif table.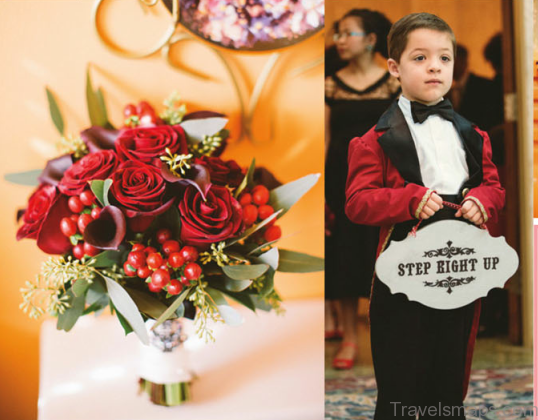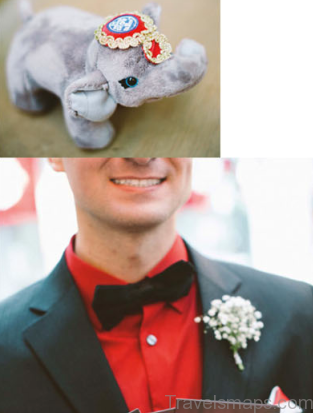 My mother made the top-hat cake topper and my father created the signs, while Peter and I arranged all the fowers, including my bouquet, ourselves. Our dessert table was flled with fairground treats including candyfoss and popcorn, with striped straws for the drinks. We continued the circus theme across the "ticket" invites, menus and table plans.'
She says: 'I wanted to have a fun, fancy-dress wedding that was still elegant – I fnd traditional weddings too formal.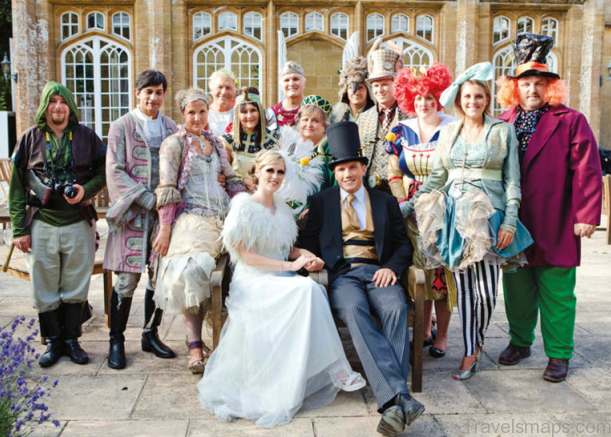 Luckily Tim loves dressing up as much as I do! Each of the guests was given a diferent theme – the bridal party was "the birds and the bees".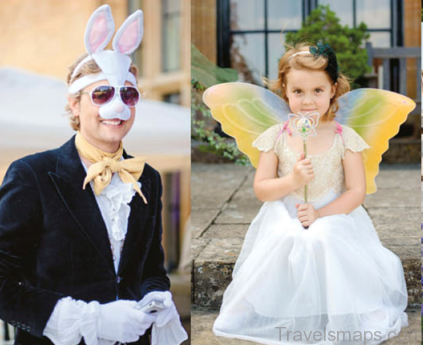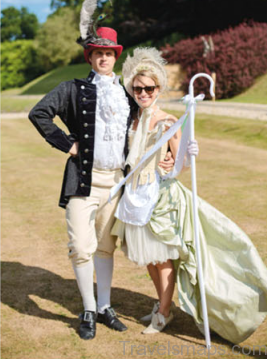 I was a white peacock with blue peacock bridesmaids and Tim dressed as a bee, with his best man as a beekeeper.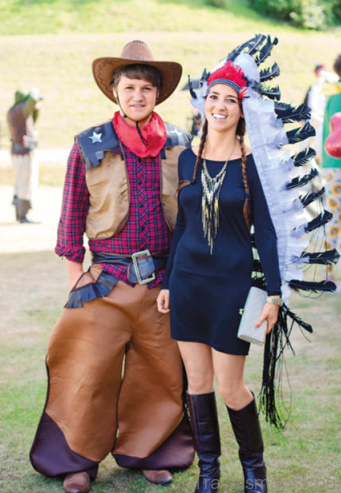 Each table also had a theme. For the "Fairytales" one, I made a tiny gingerbread house as a centrepiece. We were careful to have a classic venue, beautiful fowers and a stunning cake made by my mum so the day wouldn't look tacky. It felt like a magical dream.'
Maybe You Like Them Too