Toka Leya Camp is remote enough to be exciting (you'll cross the Zambezi river to get there, rapids included), yet close enough to civilisation that you don't feel entirely cut off (you're only a 20-minute drive from Victoria Falls). Plus, the traditional design and relaxed safari vibes are exactly as you'll have pictured in your imagination, but better. A maze of raised wooden walkways and tented communal spaces sit right in the middle of the river. You'll feel as if you're on your very own island as the water laps and swells around (and sometimes beneath) you.
TOKA LEYA CAMP ZAMBIA PERFECT FOR FIRST-TIMERS Photo Gallery
Your tented suite is open to the landscape, so don't be surprised to see impalas, elephants or even crocodiles with your morning coffee on the terrace. On your first game drive expect to get an eyeful of warthogs, buffalo, baboons and giraffes.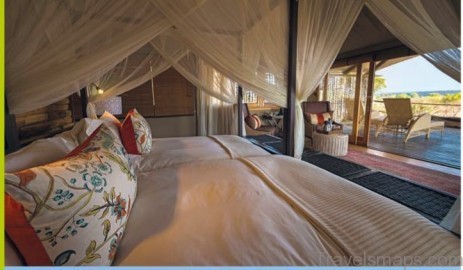 You can also brave rhino tracking on foot (these animals are protected 24 hours a day, so their location is always known), take a river cruise or a tour of Livingstone, or even cross the border to Zimbabwe to see the other side of Victoria Falls.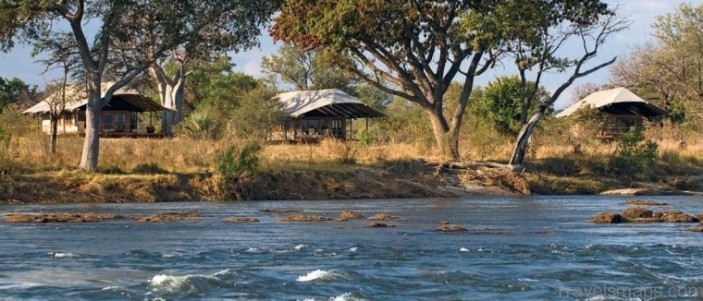 A real treat is the heli-tour of the Falls, ducking in and out of the water. Even a 15-minute ride is Oh. So. Worth. It.
OUR KIND OF LUXE
Granted, it's a narrow window, but try to arrange your trip during a full moon and do a night-time tour of Victoria Falls. You are almost guaranteed to see a moonbow. Yes, that's a rainbow – at night. Utterly magical. GO Yellow Zebra Safaris (yellowzebrasafaris. com) offers two nights from £1,010 per person, all-inclusive, including twice-daily scheduled camp activities and a guided tour of the Zambian side of the Victoria Falls. British Airways (ba.com) flies from £950 return.