Winston-Salem is a city in North Carolina with a mixture of rich history, beautiful architecture, and great food. Winston-Salem has many museums and attractions to see and some great restaurants to eat at, so I have crafted a list of my top five things to do, see and eat in Winston-Salem that might surprise you!
Map Of Winston-Salem
Winston-Salem is home to a variety of attractions that visitors can enjoy. Here are some of the top things to do, see and eat in Winston-Salem.
Top Attractions In Winston-Salem:
1. Forsyth County Historical Museum: This museum is home to a variety of exhibits that explore the area's history. Highlights include a medicine exhibit and a collection of military memorabilia.
2. BB&T Pavilion: This outdoor concert venue hosts a variety of concerts throughout the year. Acts playing at BB&T Pavilion have included Taylor Swift, Bon Jovi and Dave Matthews Band.
3. Duke Energy Center for the Performing Arts: This concert hall is home to the Carolina Ballet, the North Carolina Symphony and many other performing arts organizations.
4. Skinner Memorial Library: This library is one of Winston-Salem's oldest and largest institutions. It contains more than two million books and magazine subscriptions, as well as an extensive archive of newspapers, manuscripts and photographs.
5. Historic Oakwood Cemetery: This historic cemetery is home to many prominent citizens of Winston-Salem, including several members of the Kennedy family.
Top Things To Do, See And Eat In Winston-Salem Photo Gallery
What To Do In Winston-Salem
-Visit the Bowman Gray House, a National Historic Landmark that was the home of two U.S. Senators and several other prominent figures in the early days of North Carolina.
-Walk around historic downtown Winston-Salem and take in all the shops and restaurants there are to choose from.
-Take a drive out to Fontana Lake State Park for a nature hike or fishing trip.
-Attend a performance at the Winston-Salem Symphony Orchestra or take in a show at the Old Salem Playhouse.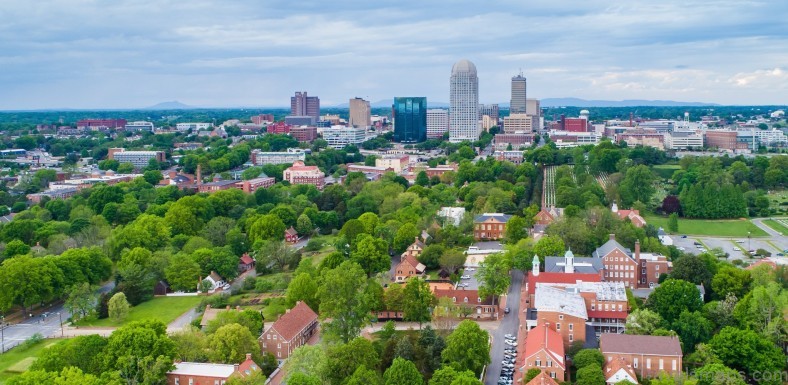 Where To Eat in Winston-Salem
Winston-Salem is full of delicious places to eat, and there are plenty of things to do as well. Here are some of the best places to eat in Winston-Salem:
1. Bouchon: This bistro has something for everyone, with classic French cuisine and a menu that changes often. The wine list is especially impressive.
2. La Palapa: This Mexican restaurant is always busy, thanks to its fantastic food and margaritas. You can order takeout or dine in, and the atmosphere is informal and fun.
3. Paris Baguette: This bakery is known for its delicious croissants, éclairs, and pains au chocolat. There's also a wide selection of pastries and coffee, making it a great place to stop on your way around town.
4. The Painted Lady: This Italian restaurant has been serving up traditional dishes from the Mediterranean region for over 30 years. The decor is charming and the outdoor seating is perfect for summertime dining.
5. Saigon Kitchen: If you're looking for Vietnamese food, this is the place to go. It's popular with locals and offers a variety.
Where To Stay In Winston-Salem
– Whether you're looking for a cozy bed and breakfast or an affordable hotel, Winston-Salem has something for everyone.
– Check out some of the best places to stay in Winston-Salem: The Ramada Inn on North Salem Street, the Days Inn on Salem Street, and the Comfort Inn on South Salem Street.
– If you're looking for a place to eat, be sure to check out The Majestic Restaurant and Lounge on Salem Street or The Bojangles' Southern Style Chicken and Biscuits on West Wake Forest Avenue.
– And finally, don't forget to explore the city's many attractions! There are plenty of things to see and do in Winston-Salem, so be sure to take advantage of all that the city has to offer!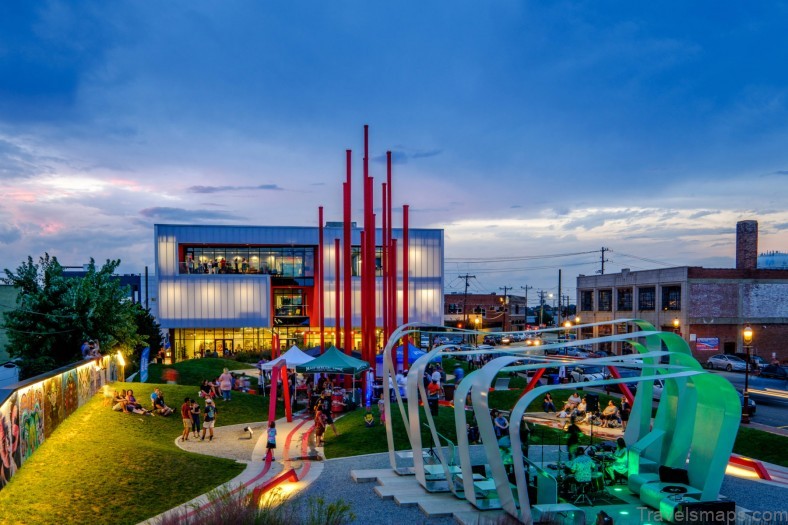 Things to Do in North Carolina
To kick off your North Carolina vacation, check out these top things to do in the state.
-Visit the Historic Oak Ridge Cemetery in Winston-Salem. This historic cemetery is home to many famous North Carolina residents, including Nobel Prize winner James D. Watson and President Franklin D. Roosevelt's mother.
-Visit the Forsyth County Historical Society in Winston-Salem to learn more about the history of this region.
-Witness a performance by the North Carolina Symphony at the Koka Booth Amphitheater. This event is free and open to the public.
-Take a walk through historic Elmwood Park in Winston-Salem. This park was once home to President Ulysses S. Grant and General Robert E. Lee.
-Celebrate North Carolina's history at one of its many historical sites, such as The Johnston Home and Museum or The Battle of Bentonville National Historic Site.
There are also many delicious places to eat in Winston-Salem, whether you're looking for a casual breakfast spot or a more upscale meal.