Looking for great places to visit in Florida? When thinking of Florida travel destinations, Disney World, Miami, and Key West may pop to mind...
Looking for great places to visit in
Florida
? When thinking of Florida
travel
destinations, Disney World, Miami, and Key West may pop to mind first, but you should also consider what Tampa has to offer – a recent survey found that Floridians describe Tampa as fun and awesome. Tampa has a variety of things to do and sights to see! Here are 6 reasons to visit Tampa, Florida:
1. Busch Gardens
Busch Gardens in Tampa opened up in 1959 as a place where tourists can stay after they visit the Anheuser-Busch brewery, but little would its owners know that the park will grow to become on of the top spots to visit in Florida!
You can do a ton of things in the Busch Gardens. Take the Serengeti Safari tour and watch the African animals in a 300-acre habitat, or watch some world-class shows such as the Iceploration. The theme park will surely delight the young ones and the young at heart, promising some very exciting roller coaster rides, literally pushing you to the edge of your seat! Try the Cheetah Hunt, SheiKra, Montu and Kumba rides, as well as the Anton Schwarzkopf roller coaster named Scorpion. The Falcon's Fury is a relatively new ride that exhibits a 335-foot drop from above, heading towards the earth in a terrifying speed!
2. The Museum of Science and Industry
Mosey on to the MOSI for some hands-on activities that will surely delight the curious children. The Museum of Science and Industry is just located a mile from the Busch Gardens, and is considered to be the largest science center the Southeast US has ever had!
Try out the following for maximum fun- tour around the natural disaster exhibit, check out the hurricane wind simulator, and wonder at the showpieces in the MOSI planetarium. There's a special interactive exhibit for kids where they can learn all about technology, the environment, science and physics, and more. The museum even has a massive IMAX dome theater you can watch first-run or science-related movies with!
3. February Triple Treat
February is a special time for the residents of Tampa. Why not join in the cornucopia of fun and partake in the celebrations?
The Gasparilla pirate festival comes in on the month of February. Jose Gaspar, legendary pirate and his band of motley pirates march down Bayshore Boulevard and take over the city for a day! The crew rides on over and shares their booty of beads and other small treasures on colorful floats, pirate ships and other pirate-themed vessels.
Next, you have the Florida State Fair, full of entertaining shows, traditional games and classic rides. Finally, there's the Renaissance Festival, where you can relive medieval times in full glory. Be sure to check out the action in the live jousting event!
4. Hiker's Heaven
If you think Tampa is a place where there's lots of palm trees and sand, then you're right. There's also a lot of flora and fauna around, perfect for outdoor enthusiasts!
A hike around the Al Lopez Park (Tampa's Central Park) reveals a mile-long asphalt trail, some picturesque picnic sheds and great fishing spots to go to. The Hillsborough State Park overlook the serene Hillsborough River, where you can rent canoes and kayaks to see the local wildlife. History buffs can go for a detour and see the Fort Foster, a Second Seminole War reconstructed fort. Hikers can also visit the Lake Park and walk around the various nature trails and the peaceful lakes for old-fashioned fun, or join in the action by going for horseback riding or BMX biking.
5. Watch A Sports Game
Tampa is home to many sports events. Sports enthusiasts will have a field day here!
For NFL teams, they have the Tampa Bay Buccaneers. If you like soccer, then you can root for the Tampa Bay Rowdies. For NHL, you have the Tampa Bay Lightning. Baseball aficionados gather in Tampa for the New York Yankees spring training season. The city has also played host to some large-scale sporting events such as Red Bull competitions, dragon boat racing and of course, the Super Bowl.
6. Bern's Steak House
Finally, eat in one of the ritziest places Tampa has to offer. Bern's Steakhouse holds the distinction of being number 2 in the best steakhouse category by Daily Meal, and one of the top 50 American icons according to Nation's Restaurant News.
Try out their delicious steak, then go for wine tour in Bern's wine cellar. Bern's Steak House is one of the only three restaurants holding the Wine fest nationwide. When you've had your fill, don't forget to bring it to a sweet conclusion by visiting the Harry Waugh Dessert Room!
Map of Miami Florida Photo Gallery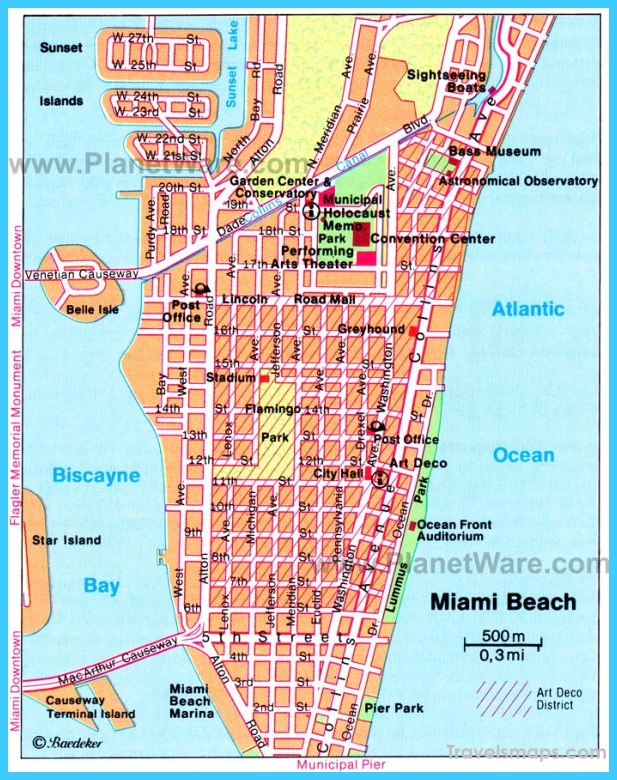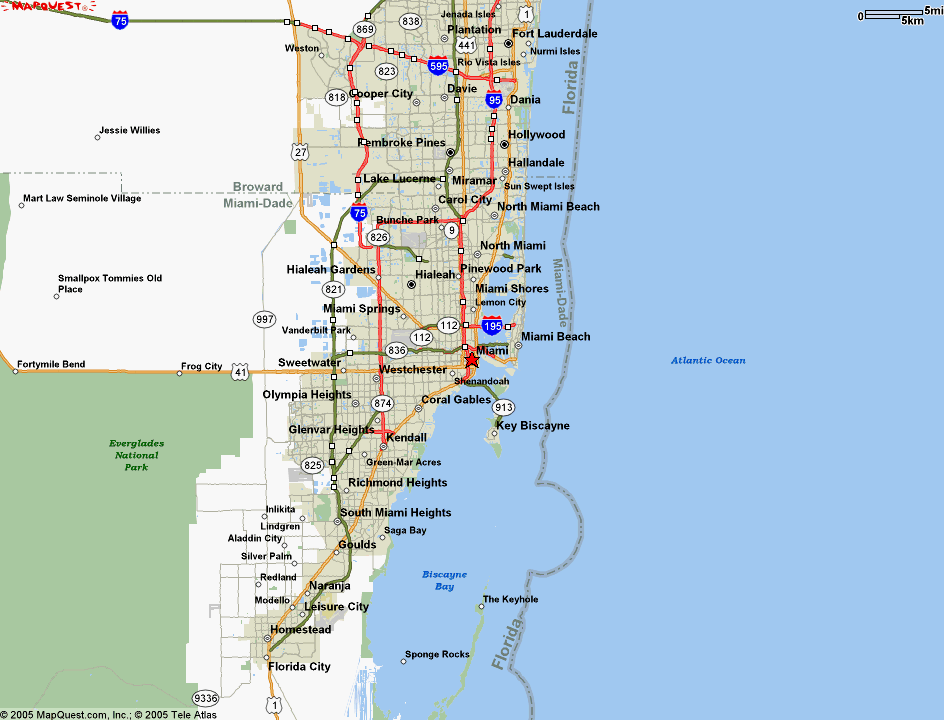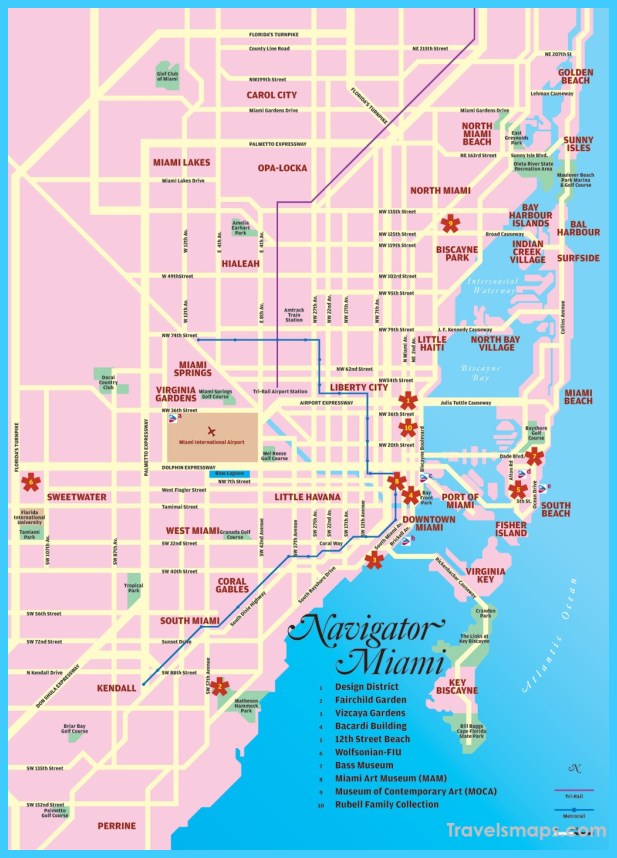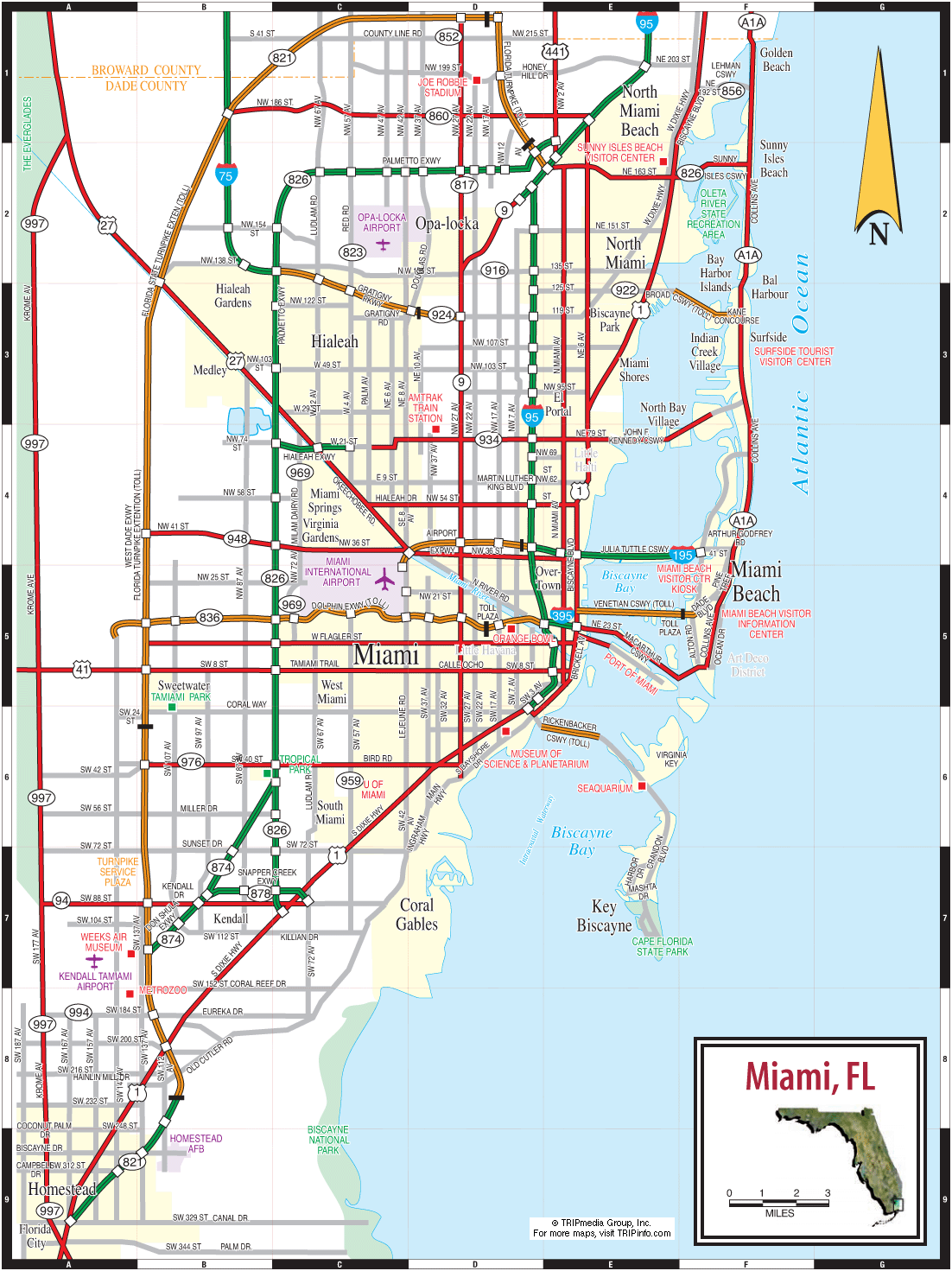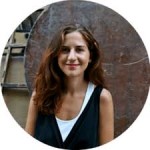 editor
Hi guys, My name is Hala, welcome to my travel vacation blog...